Find out the startups who took a part of LEVEL 256's journey.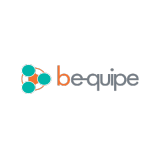 BEQUIPE
Today we know that overconsumption of screens, blue lights, inaction, poor posture - all elements that negatively impact our health that – are directly related to how we use our digital devices. Bequipe's mission is to develop innovative solutions to improve the comfort and performance of gamers, using 2 tools:

- Kaliento: gaming handwarmer Bequipe began its adventure by responding to a problem wellknown to gamers: cold hands. The startup created Kaliento, a handwarmer adapted to gamers that can heat up to 48°C.

- Looki: measure and improve performance Bequipe also developed Looki, a connected camera that measures video game performance and offers customized experiences to improve it.
#HEALTH #DEVICE #ESPORT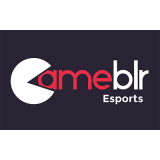 Gameblr Esports
Watching esports becomes an interactive, community experience. Gameblr Esports is the first 100% free betting game specifically for the esports community.
Whether it's live, during a match, or while waiting for their favorite team's next game, Gameblr lets esports fans challenge their community with questions on the match in progress, on their knowledge of the game, etc.… To share their passions and above all show who's the best!
GameBlr Esports lets players and spectators:
- Be fully integrated in the gaming world and its community, even when they're not playing
- Interact with their favorite teams
- Measure themselves against their community, their friends and personalities they admire.
For esports professionals, this unique tool gives a whole new dimension to events and benefit from access to new data.
#esport #game #pronostics